監修

関島 良樹 先生
(信州大学医学部 神経内科、リウマチ・膠原病内科 教授)
心臓
血液検査:

BNP/NT-proBNP
心筋の壁張力および壁応力の増加により心臓から循環血中に放出される血清バイオマーカーであり、心不全の重症度評価の指標となります。
主な所見1,2
心不全の重症度や血行動態に比して顕著な上昇、心症状出現前から上昇

評価頻度(目安)
ベースライン時、その後は6ヵ月に1回(ただし、心アミロイドーシスがある場合は、3ヵ月に1回評価することが好ましい)
評価上のポイント
遺伝性ATTRアミロイドーシス(FAP)患者を対象にBNPと各種パラメータの相関を検討したところ、左心室壁厚(心室中隔壁厚、拡張期左室後壁厚)と有意な正の相関が認められたことが報告されています3。

ALアミロイドーシスおよび遺伝性ATTRアミロイドーシス(FAP)患者を対象に無イベント生存率を検討したところ、NT-proBNP≧2426.5pg/mLでは、NT-proBNP<2426.5pg/mLに比べて有意に低かったこと、また、NT-proBNPが独立した予後予測因子として抽出されたことが報告されています4。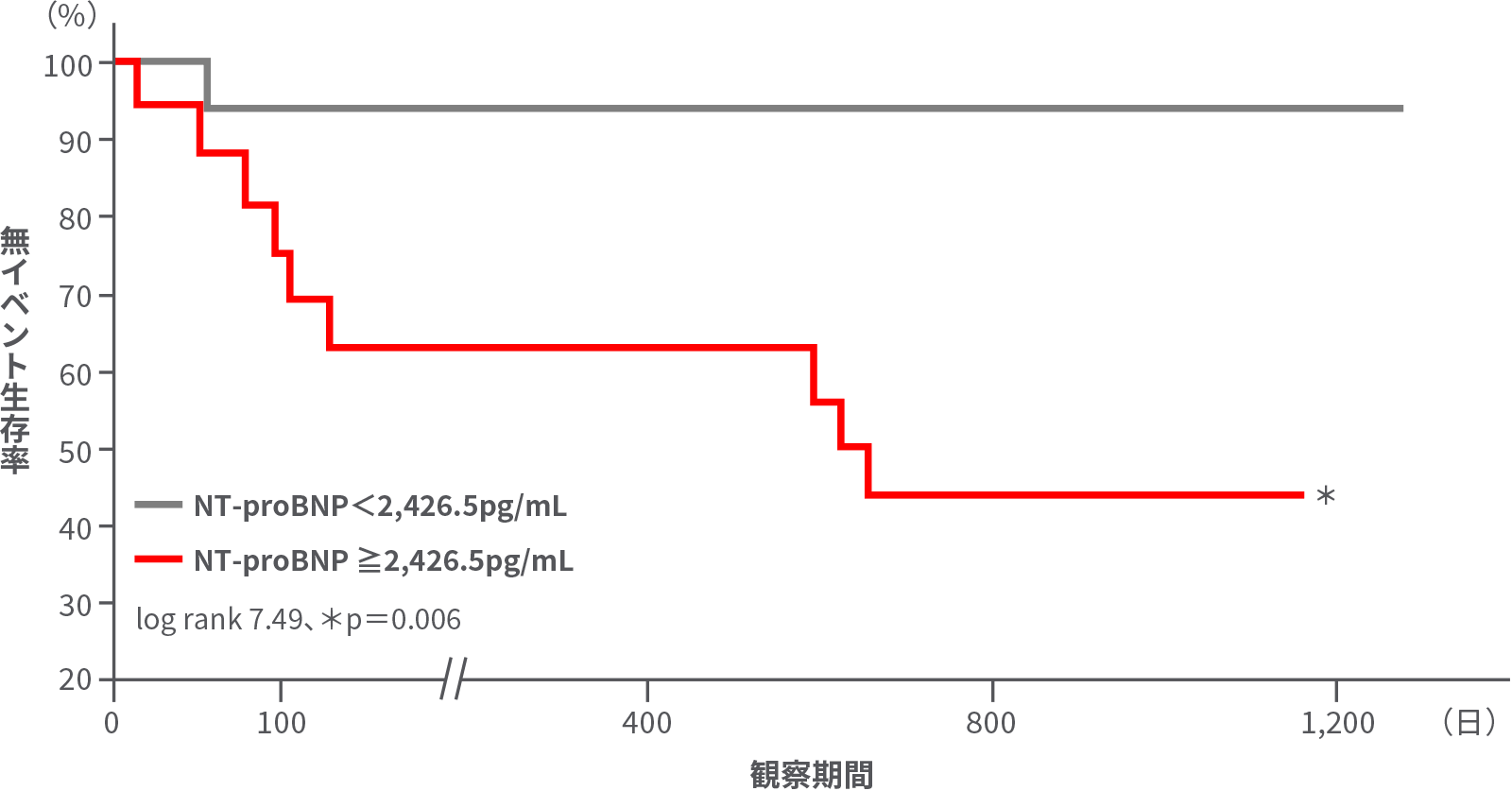 引用文献
日本循環器学会. 2020年版 心アミロイドーシス診療ガイドライン

https://www.j-circ.or.jp/cms/wp-content/uploads/2020/02/JCS2020_Kitaoka.pdf

(2021年12月閲覧)
日本心不全学会予防委員会. 血中BNPやNT-proBNP値を用いた心不全診療の留意点について.

http://www.asas.or.jp/jhfs/topics/bnp201300403.html

(2021年12月閲覧)
Usuku H, Obayashi K, Shono M, et al. Amyloid. 2013;20(4):251-255.
Serum levels of NT-proBNP as surrogate for cardiac amyloid burden: new evidence from gadolinium-enhanced cardiac magnetic resonance imaging in patients with amyloidosis, Lehrke S, Steen H, Kristen AV, et al., Amyloid., 2009;16(4):187-195., Taylor & Francis Ltd, reprinted by permission of the publisher Taylor & Francis Ltd,

http://www.tandfonline.com.